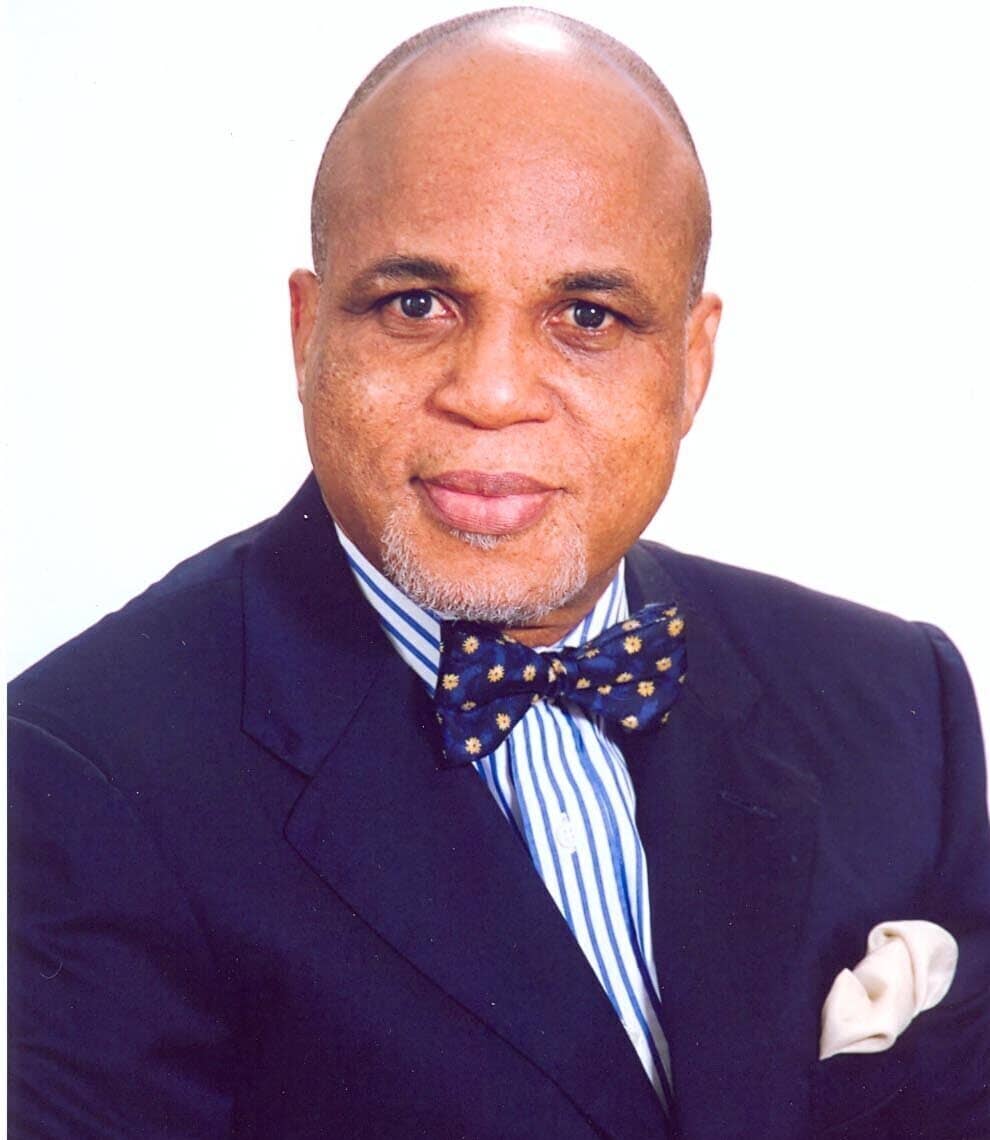 Dr. Biodun SHOBANJO
PATRON
Contact ADPF:
+234 1 453 5909
info@desaluparkinsonsfoundation.org
Biodun Shobanjo is one of Nigeria's finest marketing communications practitioners.
With a career spanning over 50 years, he started off in broadcasting some 56 years ago and later switched to Advertising at the American-owned Grant Advertising in 1971. 
He rose quickly, becoming the Deputy Managing Director in 1976, before leaving to co-found Insight Communications, Nigeria's foremost advertising agency in 1980. He ran the company for 25 years before stepping aside in 2004.
Shobanjo's pioneering role in the marketing communication industry is unchallenged, with a chain of firsts: In 1990 he established the Quadrant Company, Nigeria's first PR Consultancy; in 1997, All Seasons Mediacom, Nigeria's first Media Independent; in 2005, he set up a second Media Independent, Media Perspectives. Other specialist organisations in the Troyka Group, of which he is Chairman, include Optimum Exposures, 1984, and Halogen Security, 1992, an asset protection company, which employs over 19,000 people nationwide.
In 2015, Dr. Shobanjo's ultimate dream of turning Troyka into a global player was fulfilled, when he went into an equity partnership with Publicis Groupe, the world's 3rd largest marketing communications group, to scale up to Insight Redefini, the communications arm of Troyka Holdings, that has two advertising agencies – Insight Publicis and Leo Burnett; two media buying companies – All Seasons Zenith and Starcom Media Perspectives; and Quadrant MSL, a reputation management outfit.
Over the last two decades, he has earned more than fifty national and international awards and recognitions for professional excellence and integrity, outstanding leadership and remarkable contributions to both the marketing communication industry and national development. Notable amongst these are: Advertising Man of All Time; Most Influential Personality in Advertising in Africa; Africa Brand Leadership Excellence Award; Zik Prize in Leadership – to mention a few.
A past President of the Association of Advertising Agencies of Nigeria (AAAN), and an Honorary Fellow of the Institute of Directors (IoD) Nigeria, Shobanjo holds the Certificates of both the British Institute of Public Relations, and Institute of Marketing, where he is a Chartered Member; Fellow of the Advertising Practitioners Council of Nigeria and Fellow, Commonwealth Journalists Association. 
In December 2019, he was conferred with an honorary degree of Doctor of Letters (D. Litt) Honoris Causa, by the Governing Council and Senate of the Obafemi Awolowo University, Ile-Ife, making him the first ever in the Marketing Communication industry to be so honoured by any Nigerian University.
In July, 2021, the Council and Senate of the University of Lagos also awarded him an honorary degree of Doctor of Letters (D. Litt) Honoris Causa, at its 51st Convocation Ceremonies. The conferment was in recognition of his commitment to the development of education/advancement of knowledge, impact on the economy and his humanitarian pursuits.
A quiet philanthropist and public spirited business leader, Dr. Shobanjo in Feb 2010, was inaugurated as the First Ambassador-General of mass medical mission (mmm) of National Cancer Prevention Programme (NCPP). In 2014, he donated the Biodun Shobanjo Multi-Media Centre of Excellence to the University of Lagos. 
Married to Joyce, he is blessed with children and grandchildren.