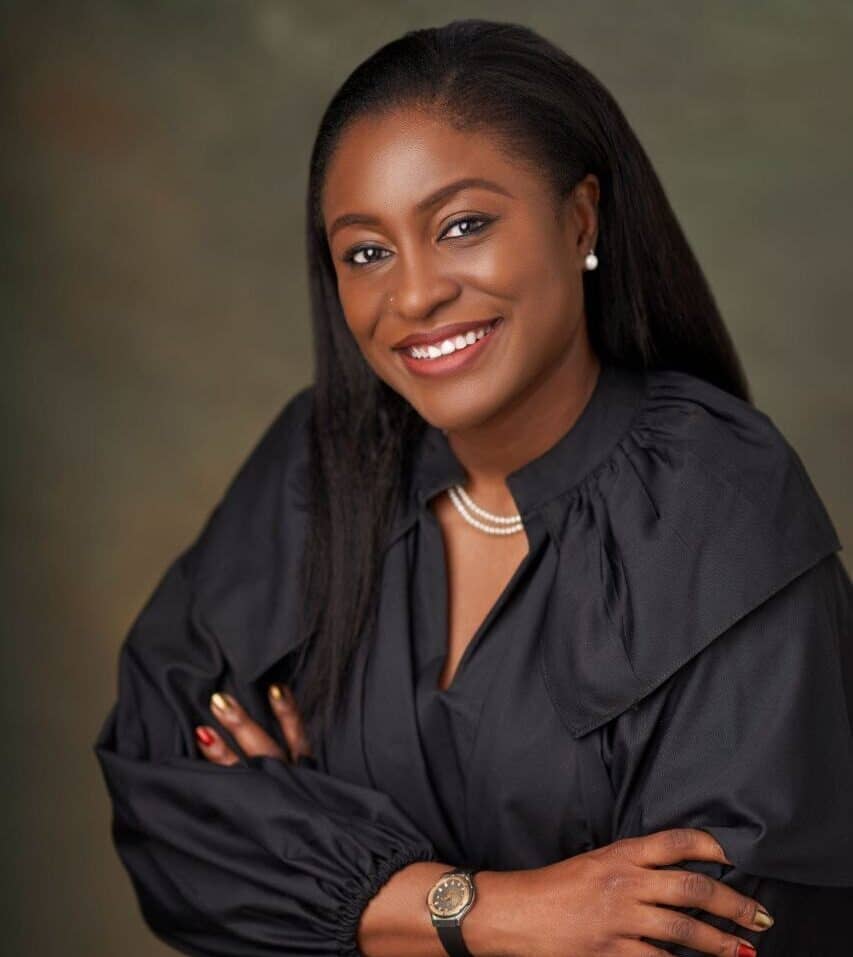 Ms. Toyosi OLATUNJI
GOVERNOR
Contact ADPF:
+234 1 453 5909
info@desaluparkinsonsfoundation.org
Toyosi Olatunji is a professional executive with twenty (and counting) years of experience in helping indigenous and multinational financial services organizations meet and exceed their growth targets, through commercial strategy planning and implementation. In various roles over this period, she has spearheaded effective strategy development and execution, crafted sales and market penetration strategies, identified new business opportunities, and leveraged on her expertise and insight to implement forward-thinking and strategic business development solutions. She thrives at connecting with key decision-makers and building profitable, lasting partnerships that sustain revenue growth.
Toyosi holds a Bachelors (honors) degree from University of Ibadan, Nigeria; an MBA from Durham University Business School, UK; and is an alumnus of the Executive Leadership Program at Stanford Graduate School of Business, USA. She is passionate about financial inclusion and serves as a member of the Financial Inclusion Thematic Group of the Nigerian Economic Summit Group (NESG). She served as Chairperson of the Executive Council of the Serving with Love foundation (SWL) and currently sits on the Advisory Board of HeckerBella Limited.
An avid advocate, particularly in causes relating to children and women empowerment, Toyosi is an active member of WIMBIZ and a founding member of GAIA AFRICA. In addition to social advocacy, she takes keen interest in socioeconomics, mentorship, writing and tennis.